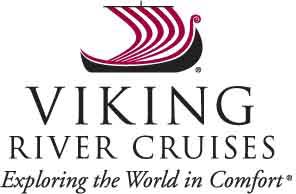 River cruising—a better way to explore
River cruising is, quite simply, the best way to travel through many of the world's most fascinating places. Comfortable and convenient, it offers a greater variety of destinations than you could encounter any other way—and lets you get in-depth exposure to the culture and history of each region. Both experienced and first-time travelers have discovered the joys of river cruising, making it the fastest-growing segment of the travel industry.
See the World's Great Cities
Paris, Vienna, Budapest…because so many cities and towns developed along waterways, they were literally made to be accessible by river. Some of these cities are just not available to ocean cruisers, and bus passengers spend precious hours on the highway, checking in and out of hotels. River cruising brings you more of these destinations than you could see any other way.
Hassle-Free Travel
After boarding the ship, unpack—just once—in your spacious river-view stateroom. Relax in comfort for the duration of the cruise. No need to worry about maps, traffic congestion or the many other hassles of traveling by bus or train. A river cruise is a stress-free way to see the best that your destination has to offer.
New Scenery—All Day, Every Day
Enjoy breathtaking scenery from just about everywhere on the ship—in the bar, restaurant or lounge (all with panoramic views), on the sun deck with fresh air or from the privacy of your stateroom. And, river cruise vessels keep moving, so you see new vistas and explore new destinations throughout the day, every day. Our ships often travel at night, so you can wake up in an exciting new place each morning, with no effort on your part.
The Heart of Your Destination
Unlike ocean cruises, rivers provide easy access to city centers. Sail directly to the heart of every destination and dock in the middle of town. Walk right off the ship and join the day's activities. You spend less time getting there—and more time being there.
CLICK HERE FOR MORE INFORMATION

Please give us a call at 780.708.4040 or email us at [email protected] for more information about cruising.. We look forward to being of service to you.