Why Globus?
With Globus you visit, with others you VIEW.

More Included Features

More time by including all the must-see sights, Globus not only brings you experience that others simply don't offer, we also ensure that you end up with more time to enjoy the rest of your destination. Most competitors require you to take extra optional excursions to see these important sights, costing you additional time and money. And if you don't join their excursion, you'll spend most of your time waiting in line. But with Globus, these sights are already included, freeing up the remainder of your time for exactly what you'd like to see.
Book your Globus Vacation with a Wanderlust Consultant.
---
More Quality Hotels

QUALITY "We at Globus understand the importance of hotel quality to your vacation". That's why, unlike most competitors, Globus hotels are First Class and above. And we stand behind our ratings, as confirmed by the hotel & travel Index or national tourist board.*

HOTEL RATING TOTALS:
ST-Superior Tourist Class F-First Class SF-Superior First Class D-deluxe

Let Wanderlust help you to compare Globus hotels to competitors. You'll find that Globus gives you unmatched quality for the price.

Location The hotels we select are chosen not only for the superior quality but also for their convenient location, and Globus's volume buying power worldwide means unparalleled value for you. For example, all hotels listed on our Monagrams-Independent Vacations and Leisurestyle vacations are located in the heart of your destination, so you're close to what you want to see. On our Castle villa stays we have special accommodations that are destinations in their own right. You'll be treated like royalty at unbeatable value.
---
More Experience
The Importance of Firsthand Knowledge

One of the greatest advantages of travelling with Globus is your Tour Director. We never underestimate the importance of experience. On average, each of our several hundred European Tour Directors has completed more than fourteen seasons on the road, successfully conducting an average of nearly 140 vacations. Globus Tour Directors are experts who have honed the art of taking you inside a destination, so you can rest assured that you're seeing the sights like a local.

When you're been travelling as long as Globus and Wanderlust have, you have operations down to an art form. They've spent more than 75 years refining our itineraries and procedures and their Swiss Heritage ensures that your trip is trouble free to the last detail. With over 30 offices around the world, Globus has support when and where you need it, under any circumstances.
---
More Value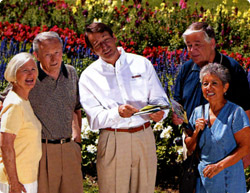 Globus includes all the main features of a destination without extra cost. Again, volume buying power saves you money. In fact, a whole day of touring with Globus generally costs what you'd pay for just a hotel alone if you plan the trip on your own. Yet, Globus also provides a Tour director, a great variety of transportation, many meals, a rich sightseeing program and much more.

Free airport transfers: book your scheduled transatlantic flight with Wanderlust and benefit from Globus's free transfers!!!

Low Air-fares: compare our competitive air-inclusive prices –business class available!!!
Various reductions possible: group reduction, child reduction, triple room reduction, multiple tour reduction.
50 hosts in London alone to assist you at the airports and hotels
Professional tour director while touring, cruise director on River Cruises, local hosts for Monograms
Hotels listed on tour page. Twin-bedded rooms with private bath and shower, hotel taxes service charges, and tips for baggage handling…
Private deluxe motorcoach with air-conditioning, extra leg room, and emergency washroom while touring
All tours London- Paris/Brussels & Paris/Brussels-London travel on the Eurostar (posterage included)
Globus travel bag and travel documents; Monograms wallet and travel documents
Headsets included for sightseeing with local guide in Rome, Florence,Venice and Pompeii

With Globus, you'll always visit the key sights- the Sistine Chapel, the Colosseum and the Forum in Rome, the Prado Museum in Madrid, Michelangelos's David in the Academy of Fine Arts in Florence, and many others. You'll enjoy many more inclusions like cruises, high-speed trains, local guides, and in Italy's main cities, headsets for clear commentary. We offer two times the number of included features as our nearest competitor, without any additional cost to you.
All benefits are subject to certain terms and conditions. Refer to your Travel Insurance Policy for complete details. Provincial Sales Taxes extra where applicable
For more information call or e-mail us at Wanderlust:
Tel: 780.708.4040
E-mail: [email protected]
Top