Group Cruises
Your Wanderlust Cruise Expert has unique capabilities to provide to organizations and individuals involved in planning group cruises, conferences, incentive programs, educational and vocational seminars, musical theme cruises and other events on cruise ships.
Cruises for corporations, trade associations, special events and affinity groups.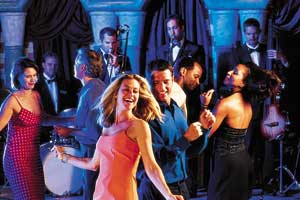 Today's luxury cruise ships are designed with active people in mind and are ideally suited for virtually all events that have traditionally been conducted at land based resorts. They offer a varied selection of excellent dining and exciting entertainment options, and there's a range of activities that land resorts cannot begin to approach.
Your Wanderlust "Personal" Cruise Expert specializes in selecting the cruise line vessel and itinerary that best meet the needs and interests of your group.
In addition, we can develop and implement promotional programs, perform group administration functions, and coordinate and manage onboard functions and events.
Your Wanderlust "Personal" Cruise Expert specializes in:
Selecting
Planning
Marketing to your group
Administering
Wanderlust has national group partnerships with:
Royal Caribbean International
Norwegian Cruise Line
Princess Cruises
Celebrity Cruises
Holland America Line
Carnival Cruise Lines
Windstar Cruises
Regent Seven Seas
The company also enjoys preferred supplier relationships with numerous other luxuries and specialty cruise lines, including:
Cunard Line
Silver sea Cruises
Oceania Cruises
Crystal Cruises
Seabourn Cruise Lines
Disney Cruise Line
Viking River Cruises
Avalon River Cruises

For more information and to book your group cruise contact Wanderlust & Cruises 780.708.4040