Group Travel Services
Wanderlust is affiliated with one of Canadas largest travel agencies in providing group services for both personal and corporate travel.

Ask how you can travel for FREE when making your group reservation with Wanderlust.
Planning group travel is a time consuming and often confusing process best left to a Wanderlust trained travel specialist. You should begin by discussing the purpose of the trip with your Wanderlust consultant.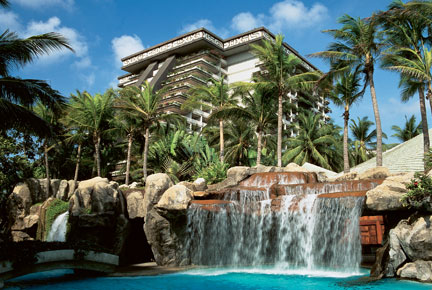 Choosing a destination that is right for everyone in your group often takes extensive research and the knowledge of common issues that may arise. Allow the Wanderlust consultant to guide you through the selection process and help you set an itinerary that meets or exceeds the expectations of everyone involved.

Don't spend time on the telephone or Internet endlessly searching for information and making arrangements. Inform your Wanderlust consultant of your needs and preferences, and leave the rest to them. When it comes time to arrange the final details such as payment, passport/visa services, and seat assignments, look to your Wanderlust consultant.

Traveling with a group should be a worry free and enjoyable experience. Let your Wanderlust make the dream come true. To get started fill out our on-line form.
Our group travel incentive team specializes in...
| | |
| --- | --- |
| Group Incentive Travel | Group Escorted Travel |
| Honeymoon/Wedding Travel | Speaking Group Travel |
| Resort Convention Travel | Special Interest Groups |
| Sports Group Travel | Special Incentive Travel |
| Cruise Convention Travel | Adventure Group Travel |
The professionals at Wanderlust have been providing the Canadians with highest quality service, selection and value for over 30 years. Depending on the size of your group, these are just some of the services we have to offer to you, our valued customer.
Dedicated Staff
Personal Contact Phone Number
Professional Staff on Location of Travel